The Best of Two Worlds
From the very beginning, Hanna has garnered expertise within two distinct areas: IT consulting and wellness. Her two areas of expertise have merged over the years. When she started out as a consultant, she decided to specialize in becoming a health coach and inspirational speaker. It
would be an understatement to say that she is not afraid of any challenges thrown her way.
"I have always worked with appointing consultants in IT. Over the years, I've worked within HR and Sales, but also as a consulting manager. It has always been my focus to find the right consultant for the right customer. The last five and half years my job has been to deliver consulting services at a consulting company", Hanna explains.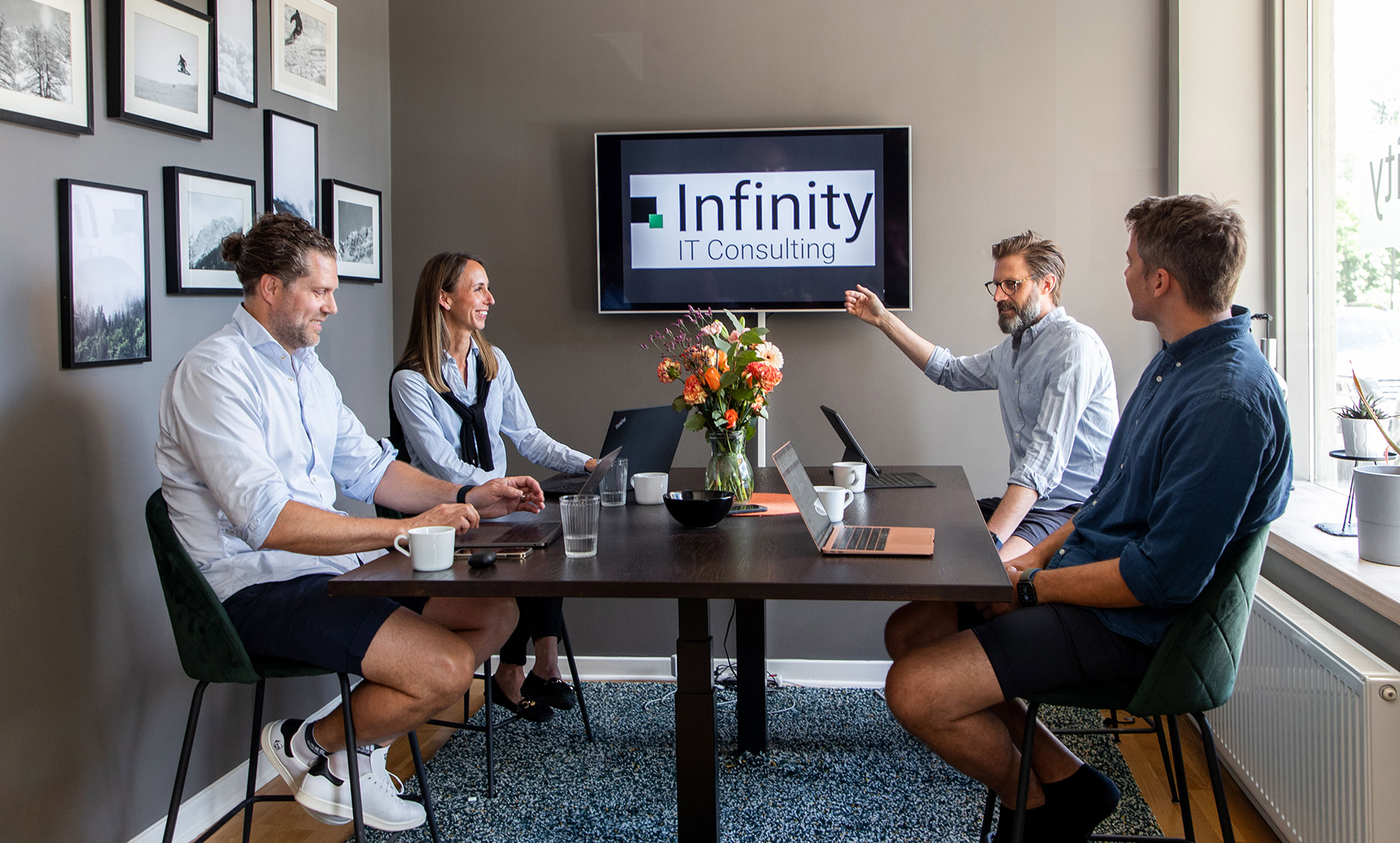 Extensive Competence
Considering Hanna's depth and breadth of knowledge and expertise, she has much to offer us. She has appointed consultants for roles such as Technical Support, IT project management, and IT architecture. Additionally, she has staffed expansive projects with both junior and senior profiles, something that requires a wide range of competence and a large network. This is Hanna's uniqueness and strength – she has a deep understanding of the extensive process, and knows how to manage everything from start-up and development to management and digitization. We are excited to welcome her skills into our business.
"My biggest passions in life are people and IT. This type of work is the perfect platform to combine both. The fact that I get to work with well-being in some sort of shape or form is amazing. It is so important to give everyone an opportunity to be both healthy and successful. Taking on that responsibility and effort truly energizes me", Hanna elaborates.
Delivering Every Time
Being very entrepreneurial, Hanna not only has a natural drive for business development but she also has a deep appreciation for building something from the ground up. In addition, Hanna delivers upon her promises every time, ensuring that all her projects and customers are in safe hands, and she has a genuine interest in people and the business. These characteristics go hand-in-hand with the rest of the team at Infinity HR!
"What is vital to me is that we in all situations act with honesty, trust, and transparency. Since Infinity HR's core values are based on these three words, it feels like a perfect match. I'm really looking forward to being part of the team and contributing to the growth journey of Infinity IT Consulting", Hanna concludes.